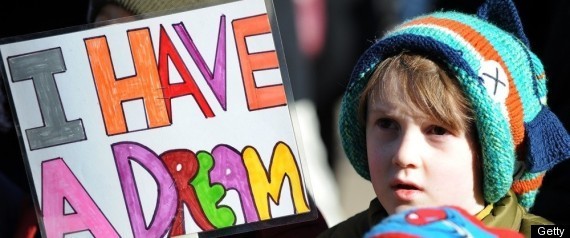 Congressman John King from S Carolina, and the NAACP, are upset that S Carolina schools are open today to make up for snow days.
Apparently, this is a given; MLK Jr. Day, Memorial Day, and one other holiday I can't remember, are slated for use if snow days happen which require school days be added.
First, can you imagine that the schools did this on purpose to diss MLK, Jr?
And, secondly and most importantly, do you think King and the NAACP will complain if Memorial Day is used as a school day? According to the news, these days have been slated for a long time for use if necessary but the NAACP didn't complain then............WHY NOW? Do they REALLY think this is an insult to Martin Luther King, Jr., or would he want his day used for school children to make up school? I honestly think he would. Don't you?
I have a dream, too.......that Americans start to realize we're all American first and we need to pull together when necessary, not stand up for special interests.
z